You may have noticed my overabundance of posts the last couple of days...
it's coz I've been home, sick... woke up with a migraine and a temperature on Monday...
Still didn't feel all that great on Tuesday.... but got overly bored and decided I was ok to go back to work today..
Just made sure I had a healthy supply of neurofen to get me thru the day...
Annnywhoooos....
There was a parcel waiting for me!!
Inside the parcel was this box...
Inside the box.. was this watch...
I got Russet to help me model the watch..
coz it's surprisingly hard to take a photo of a watch on your own wrist in poor lighting....
I got the watch through a coupon for £20 + £4.99 for shipping... and they donated money towards Red Nose Day... so I got a new watch and helped a good cause! :)
Sooo...
Debenhams
are having a sale right now.... so I thought I would stop in after work to have a looksee...
Last time they had a sale, I got shoes for £4.. so it was worth a looksee...
I got this dress for £5..
And I picked up these wedges for £29.. Down from £65!
But they only had one size left which are a bit big for me..
but I figure I'll just punch more holes in the strap..
and this way.. they fit my wide feet at the front!
(scuse my nasty feet.. I'm booking a pedi soon, I promise!)
I had seen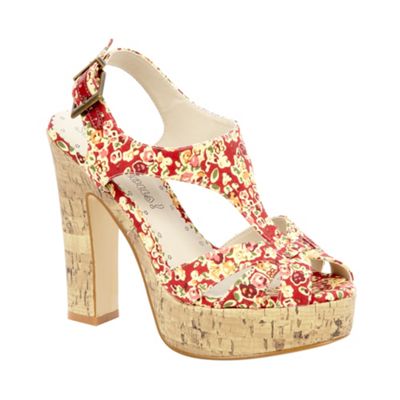 online, but wanted to go in and try them on... and they are SO cute!! So I came home and ordered them online.. hehe... because I had a code for an extra 10% off the sale prices.. yeay!! Tho while I was online ordering them.. I also saw...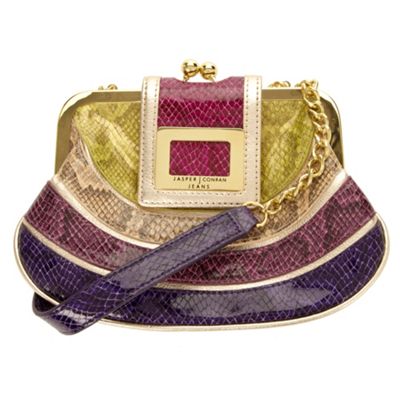 and I decided that I just HAD to have it as well.... and they're both on sale! AND I get an extra 10% off!!
(click the photos to see them at Debenhams website)
So there you are... those are the things I got today!! :)
Shopaholic much?? ahhhhhyup!!
I would say don't tell the mister! But I came home and showed him everything already.. hahaha... and his response was.... "hmmm... what can I buy myself??" hehe.. I like a mister who likes shopping.. :) it also means it doesn't take much convincing for him to buy me things!! teeheeeheee *lucky* shhhhh.. don't tell him that tho ok??? it's our little secret!! :) (Hi mister... if you are reading this.. just ignore that last bit ok?? ; ] )